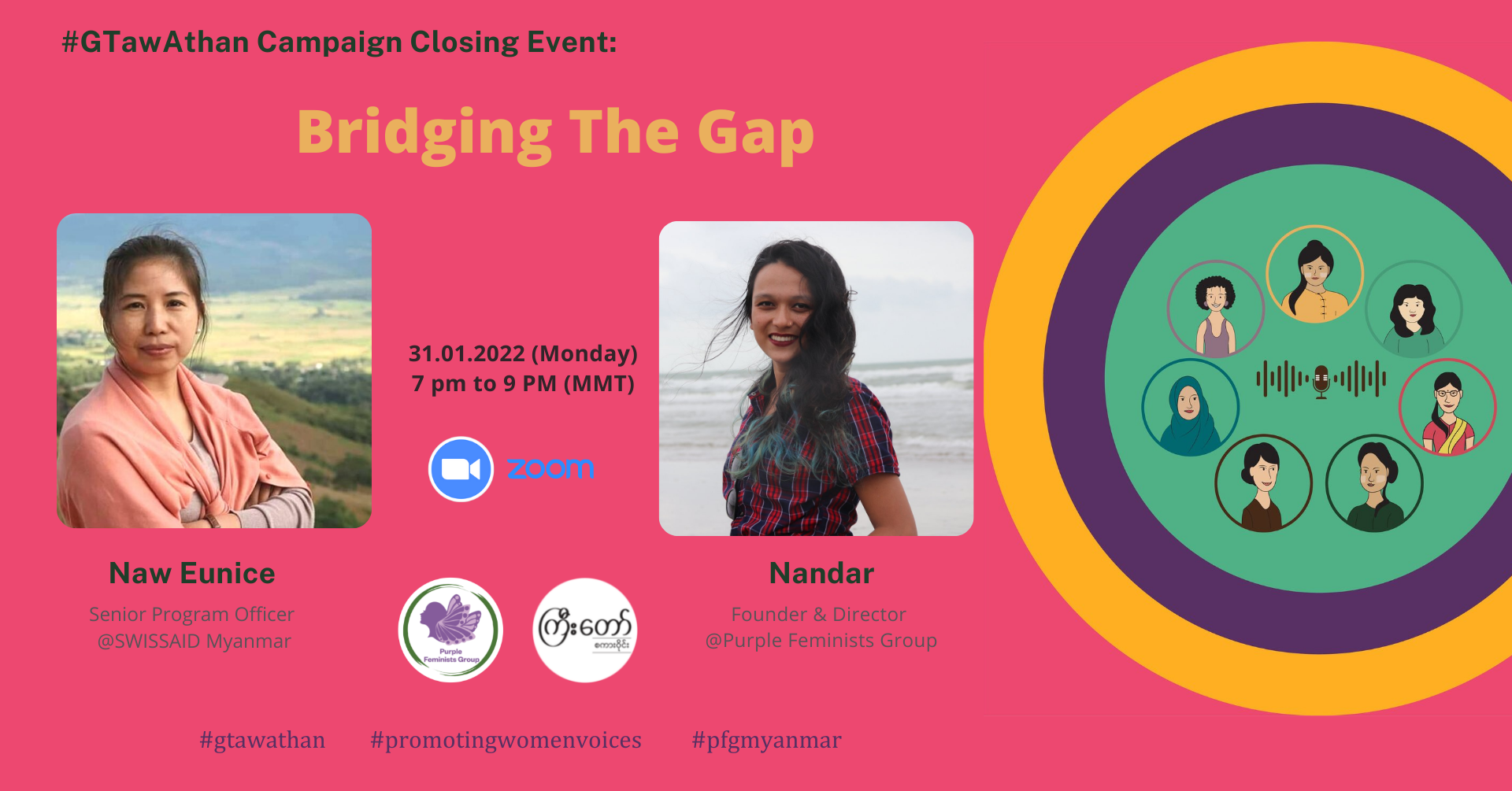 As part of the #GtawAthan campaign that we ran to remember our G-Taws who have been a part of our inclusion journey in amplifying women and girls voices in Myanmar, we are very pleased with the engagement from our audiences.  This event aims to have an open dialogue between Sayama Naw Eunice who is working as a Senior Program Officer (Gender and Livelihoods) at SWISSAID Myanmar and Ma Nandar, the founder of Purple Feminists Group. The goal of this event is to officially close our #GTawAthan Campaign while having meaningful and important conversations about pre and post-coup gender issues that are happening inside Myanmar. The discussion will be between 1-2 hours in the Burmese language. 
Please join us to listen about why continuing to raise awareness of gender equality and amplifying women and girls' voices is important and how can we all be a part of this inclusion journey individually as well. 
Register required to join the event. The event would be in the Burmese language.