THE JOURNEY TO MENSTRUAL JUSTICE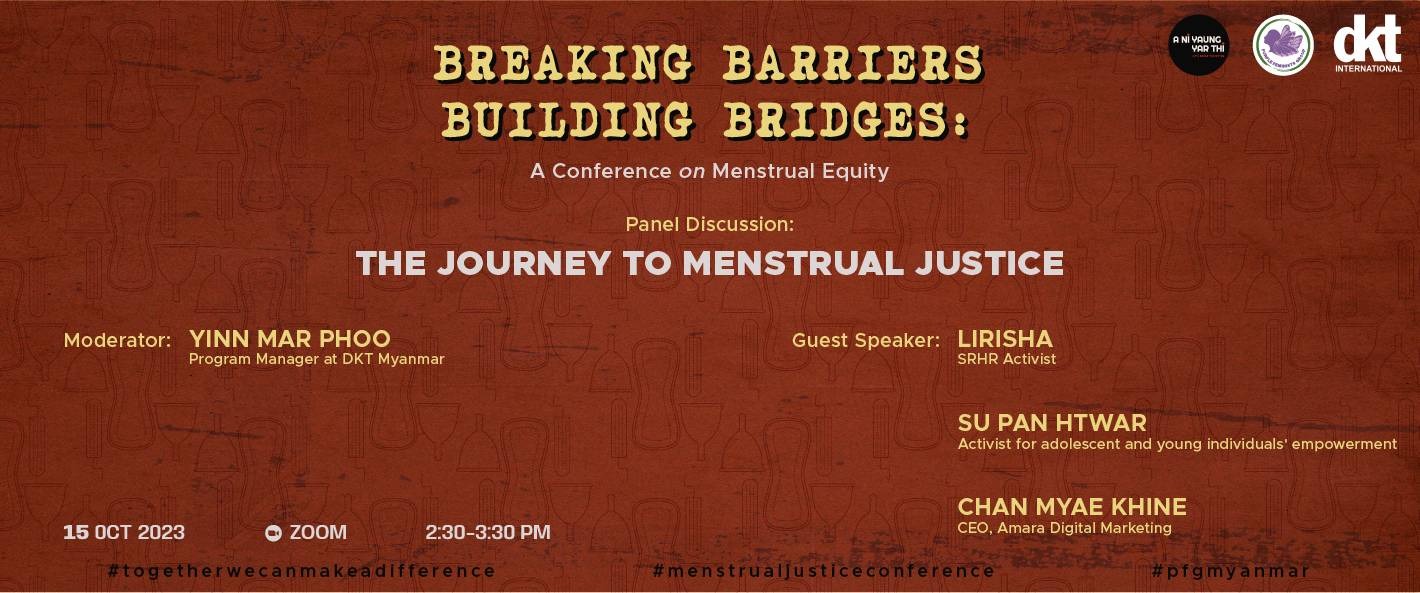 This ultimate panel discussion of the menstrual justice conference is committed to shedding light on the menstrual struggles in IDP settings, in the community where panelists upbringings or live in then, and in cultural norms that have been rooted in the society for a long period of time. Each panelists express the conversations based on their life stages or specializations such as menstrual health perspectives, societal taboos as well as lack of availability of menstrual products and resources in IDP camps. Furthermore, this vigorous conversation will feature the challenges that women and adolescents face in accessing sexual and reproductive health services and menstruators' rights. Beyond their insightful talks, the participants will be drawn attention to the actions and initiatives for positive impact on our society, crucial steps to better change for the world complete with menstrual justice.
Date          : Oct 15, 2023 (Sunday)
Time          : 2:30 PM – 3:30 PM (MM Time)
Venue        : Zoom Platform
Entry fees : Free event with required registration
Please secure your seat by filling out the registration form below no later than 10th Oct.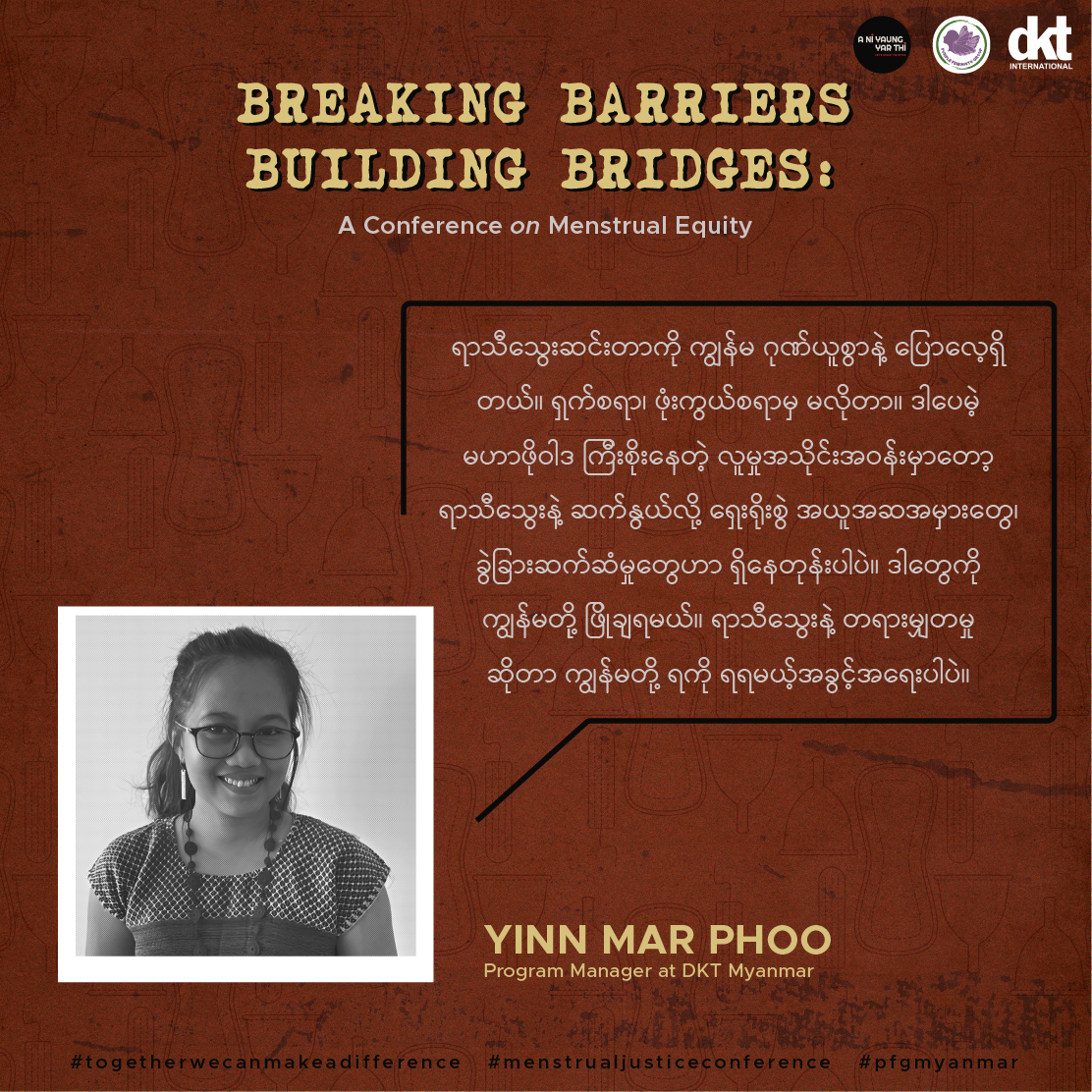 Program Manager at DKT Myanmar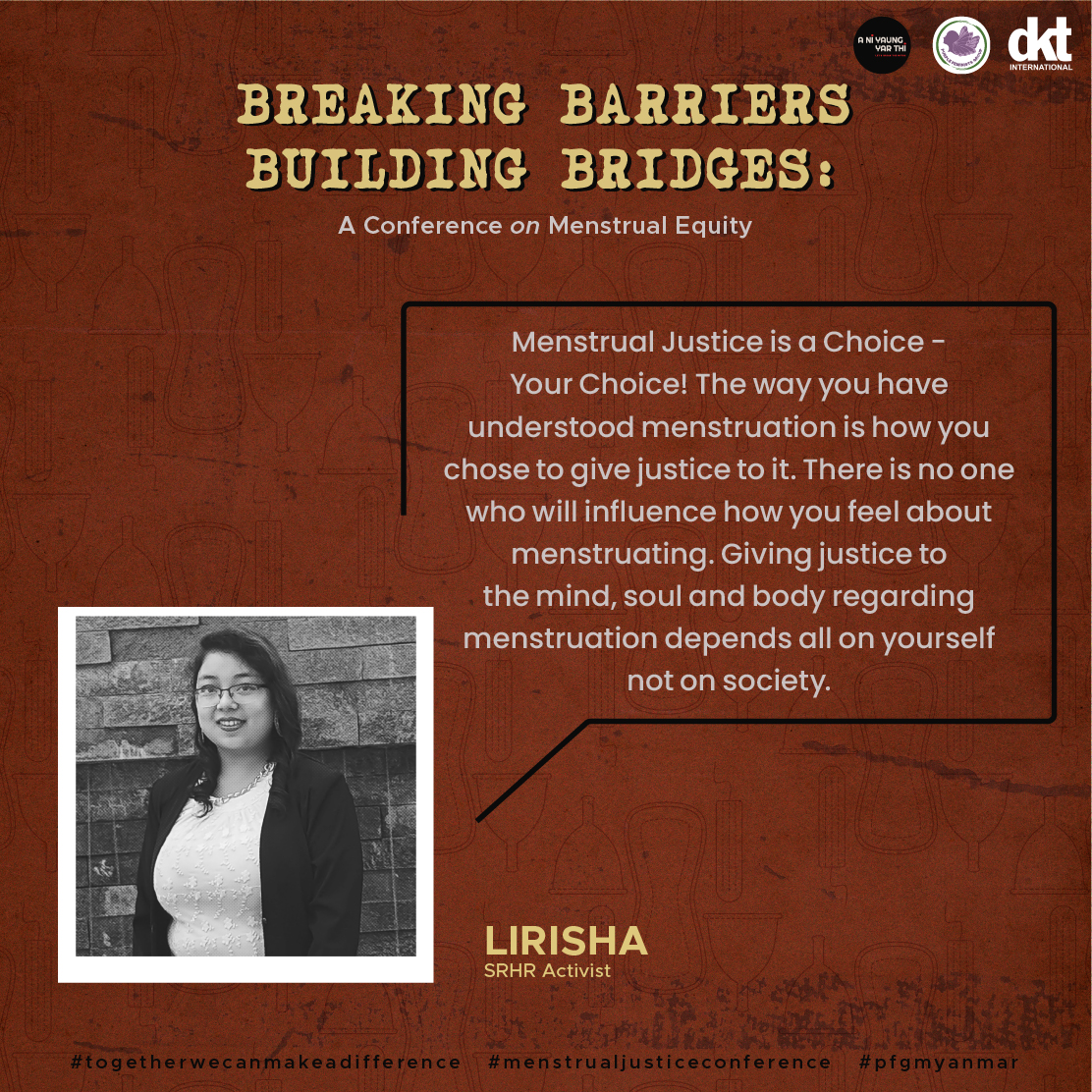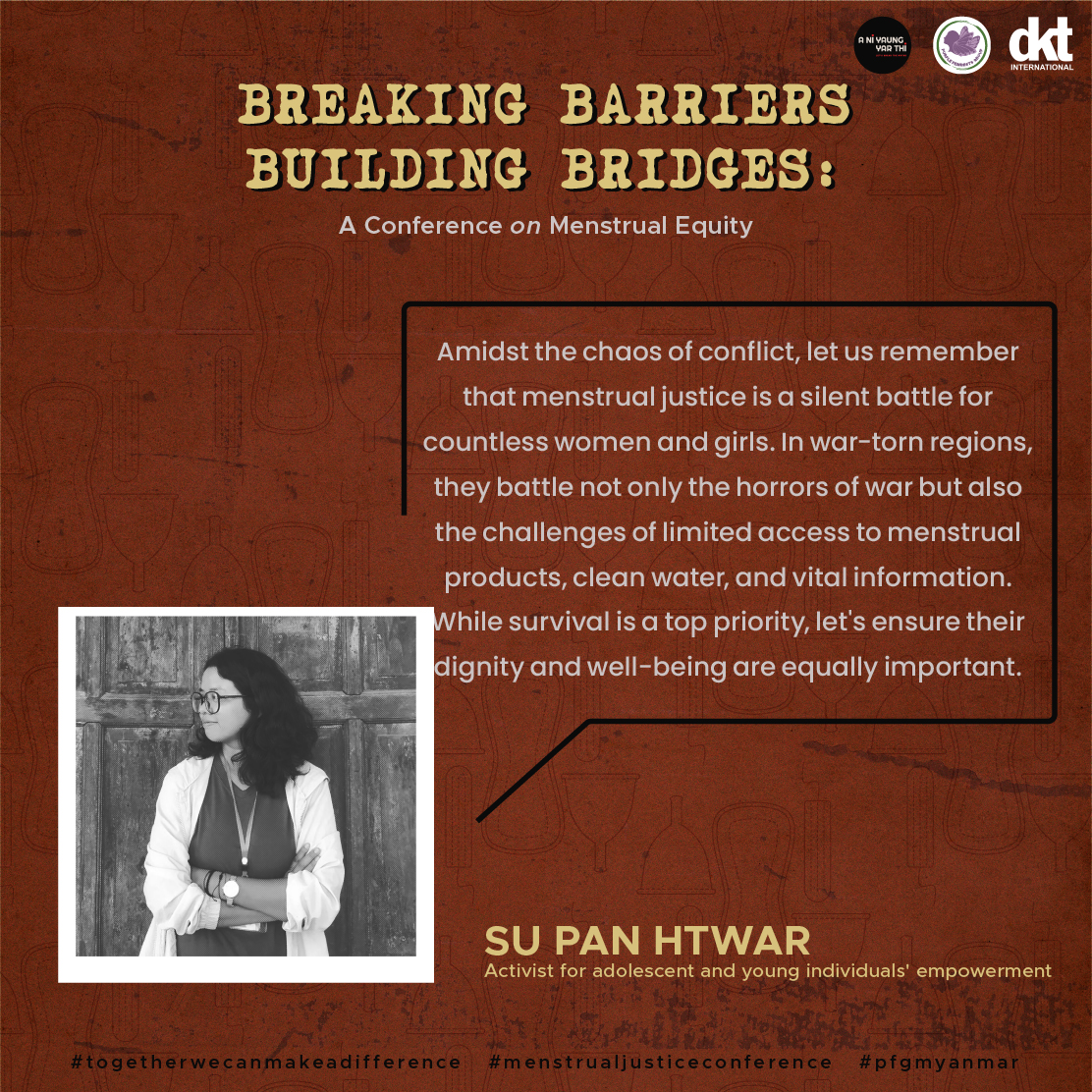 Activist for Adolescent and Young Individuals' Empowerment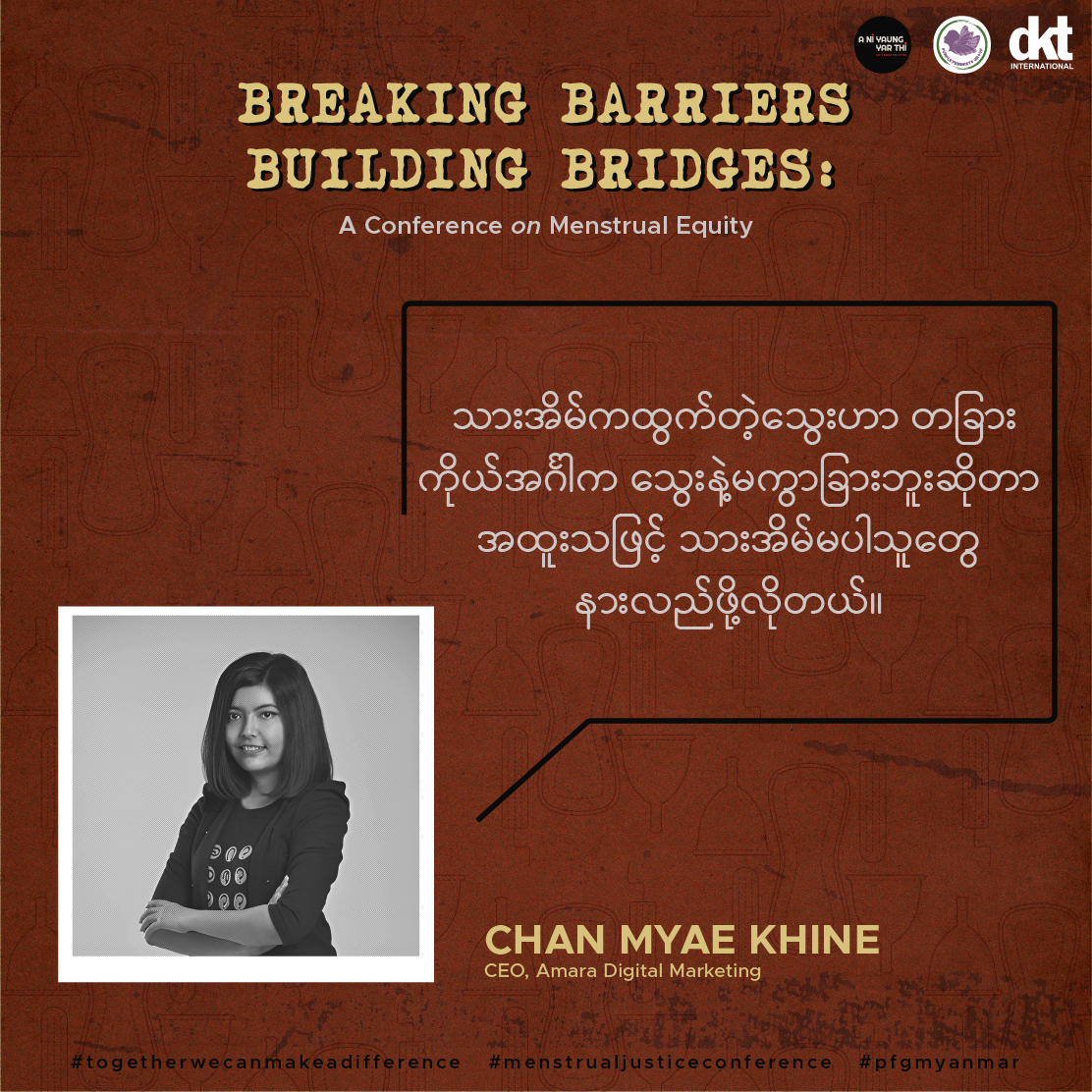 CEO of Amara Digital Marketing