THE BARRIERS WE BREAK TO BE WHERE WE ARE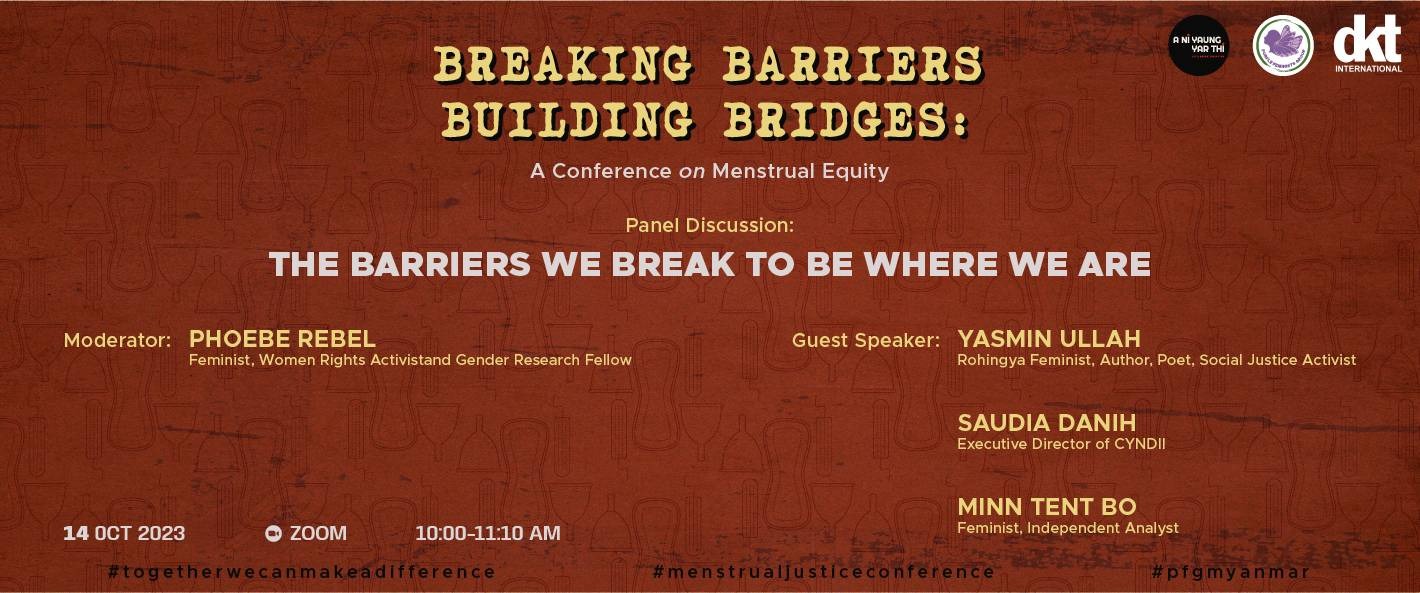 This compelling panel features a diverse group of speakers, each hailing from distinct ethnic and religious backgrounds. Together, they will delve deep into the intricate web of menstrual and gender taboos, sharing their personal stories of the formidable barriers they confronted during their upbringing.
What makes this session truly inspiring is the resilience demonstrated by these activists and advocates as they shattered these societal obstacles to become the trailblazers they are today. As they speak, you'll gain valuable insights into the ingenious strategies and creative approaches they've employed to address these issues in various cultural contexts. Additionally, the discussion will highlight the intriguing parallels and disparities in menstrual practices embedded in each speaker's heritage, ultimately transcending the boundaries of convention. Prepare to be moved and motivated as you receive powerful messages and inspiration from each speaker, equipping you with the tools to initiate the changes you aspire to see in your own community. This session promises to be a transformative exploration of menstrual justice, offering hope and guidance for a more inclusive and equitable future.
Date          : Oct 14, 2023 (Saturday)
Time          : 10:00 AM – 11:10 AM (MM Time)
Venue        : Zoom Platform
Entry fees : Free event with required registration
Please secure your seat by filling out the registration form below no later than 10th Oct.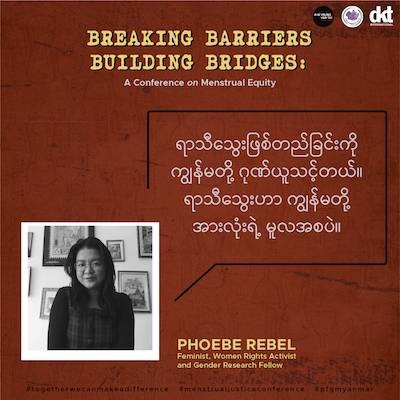 Feminist, Women Rights Activist and Gender Research Fellow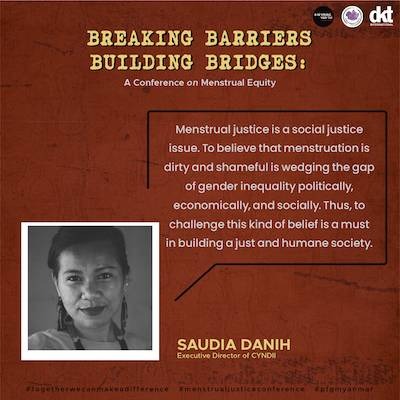 Executive Director of CYNDII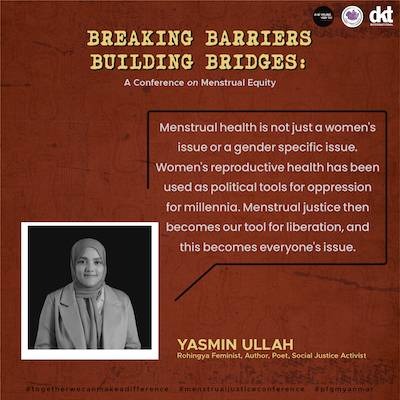 Rohingya feminist, author, poet, social justice activist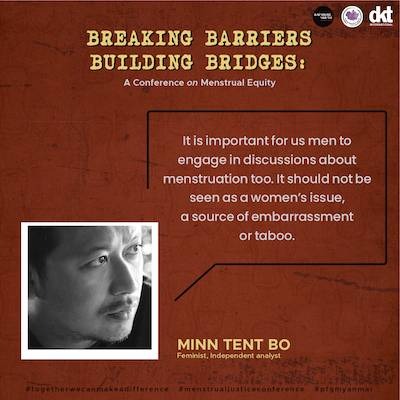 Feminist, Independent analyst