SELF-MANAGED & DECOLONIZED MENSTRUAL HEALTH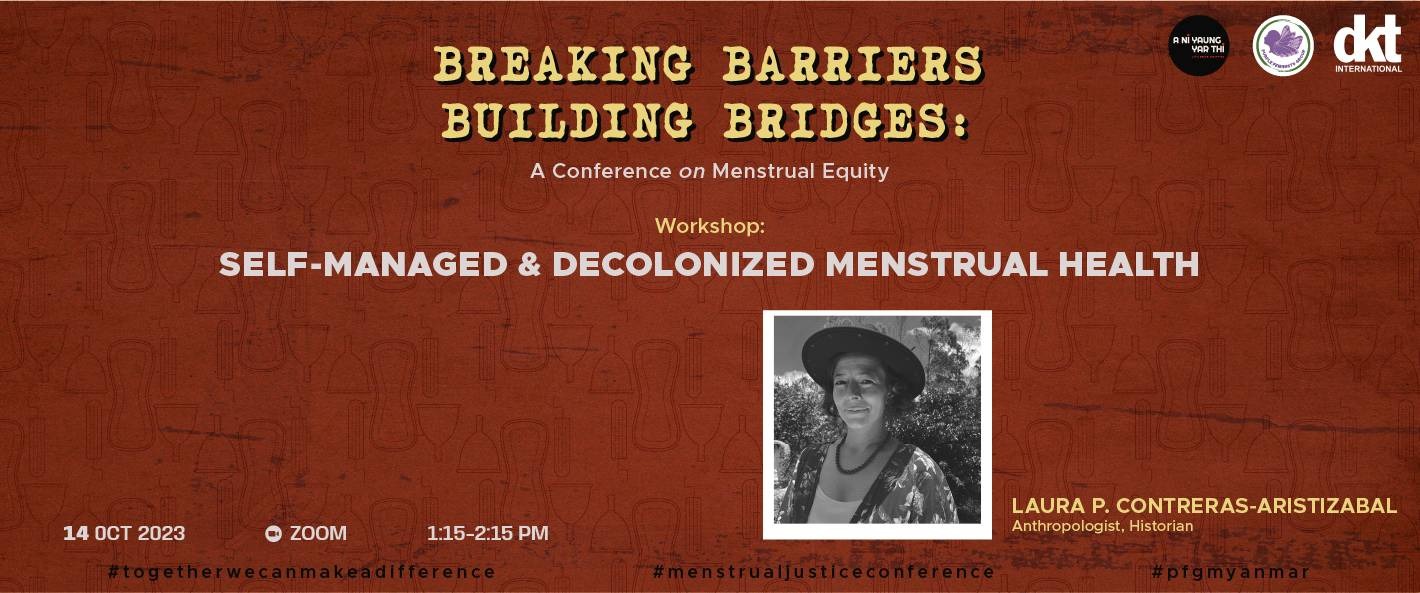 This workshop proposes to reflect on what we have considered menstrual health to be and the importance of decolonizing the meaning. 
For this, it is necessary to start from the deconstruction of what we have learned about menstruation and make this process a path of self-knowledge that promotes sovereignty over our own bodies. The need for practices of self-knowledge of the menstrual cycle and self-management of health as tools that promote a relationship with menstruation and the body, different from conventional gynecological knowledge and recognize the process of menstruating consciously as a political act is brought into consideration. This proposal is based on my personal reflection process, on my menstrual experience and on the work I have done with women, from therapeutic exercises, different meetings of collective reflection around Menstrual Health, menstrual Activism, and decolonial feminism as an epistemic tool to support the proposal.
Date          : Oct 14, 2023 (Saturday)
Time          : 1:15 PM – 2:15 PM (MM Time)
Venue        : Zoom Platform
Entry fees : Free event with required registration
Please secure your seat by filling out the registration form below no later than 10th Oct.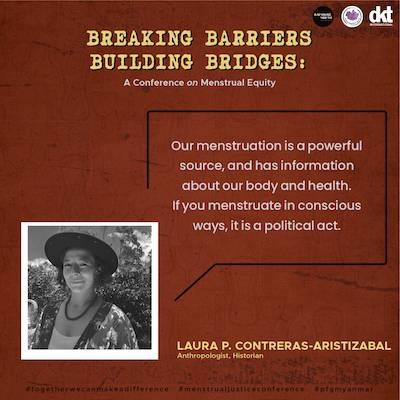 Laura P. Contreras-Aristizábal
Anthropologist, Historian