WHERE SHALL WE BEGIN : LIMITATIONS ON MENSTRUAL KNOWLEDGE AND AFFORDABLE PRODUCTS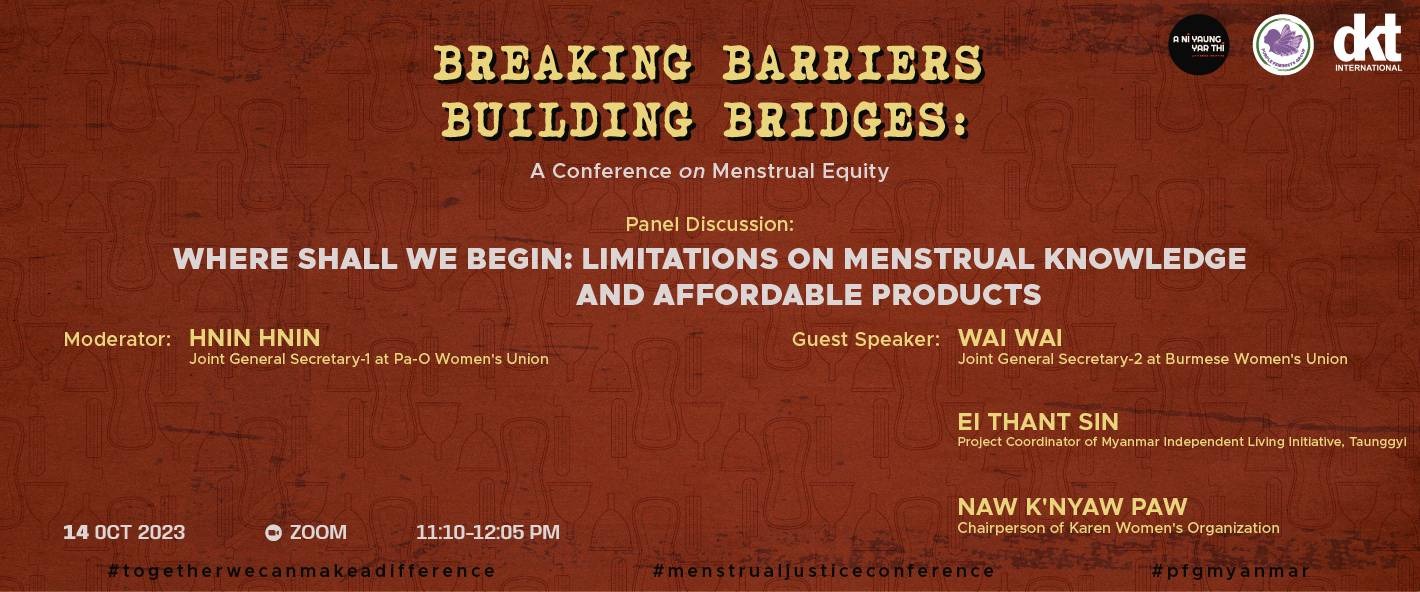 This session comprises panelists from diverse backgrounds where they faced the unique challenges of limited access to menstrual hygiene products, clean water, and sanitation facilities in IDP camps, and experience of menstruating disabled individuals who are confronting difficulties in setting up menstrual supplies within a period of time. Throughout this session, we will highlight the importance of menstrual hygiene products, the challenges that disabled communities face when they are on their periods, community awareness to reduce stigma around menstruation, and how these inadequate menstrual supplies can have a huge impact on women's daily routine based on their personal stories. In addition, we will emphasize the role of local, INGO, and humanitarian organizations in supporting menstrual products, awareness, and education programs around menstruation in Myanmar contexts. As this session comes to an end, the audience aims to recognize the menstruation of disabled people, the lack of access to menstrual products in IDP camps, and the innovative solutions to reduce stigmas and difficulties of menstruating individuals.
Date          : Oct 14, 2023 (Saturday)
Time          : 11:10 AM – 12:05 PM (MM Time)
Venue        : Zoom Platform
Entry fees : Free event with required registration
Please secure your seat by filling out the registration form below no later than 10th Oct.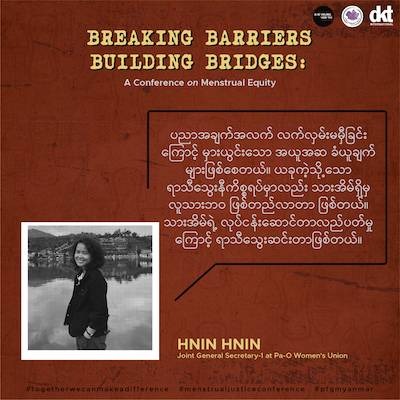 Joint General Secretary-1 at Pa-O Women's Union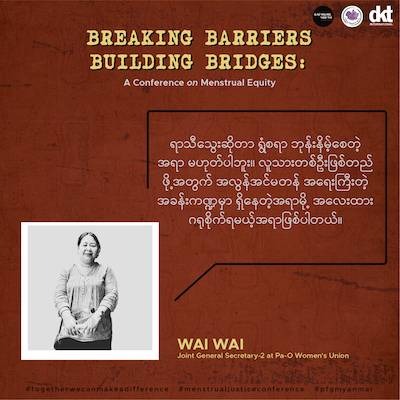 Joint General Secretary-2 at Burmese Women's Union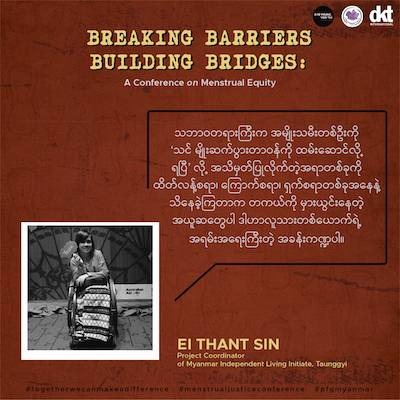 Project Coordinator of Myanmar Independent Living Initiative, Taunggyi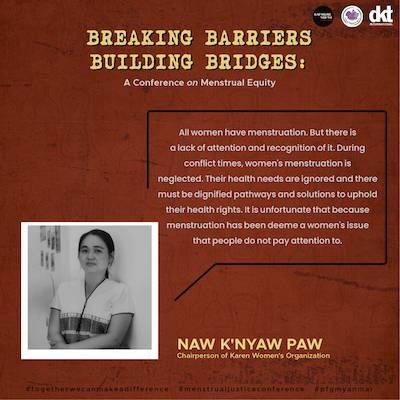 Chairperson of Karen Women's Organization