HOW TO NAVIGATE THE 3Ms AROUND MENSTRUATION? (MORAL, MEDICAL, MEDIA)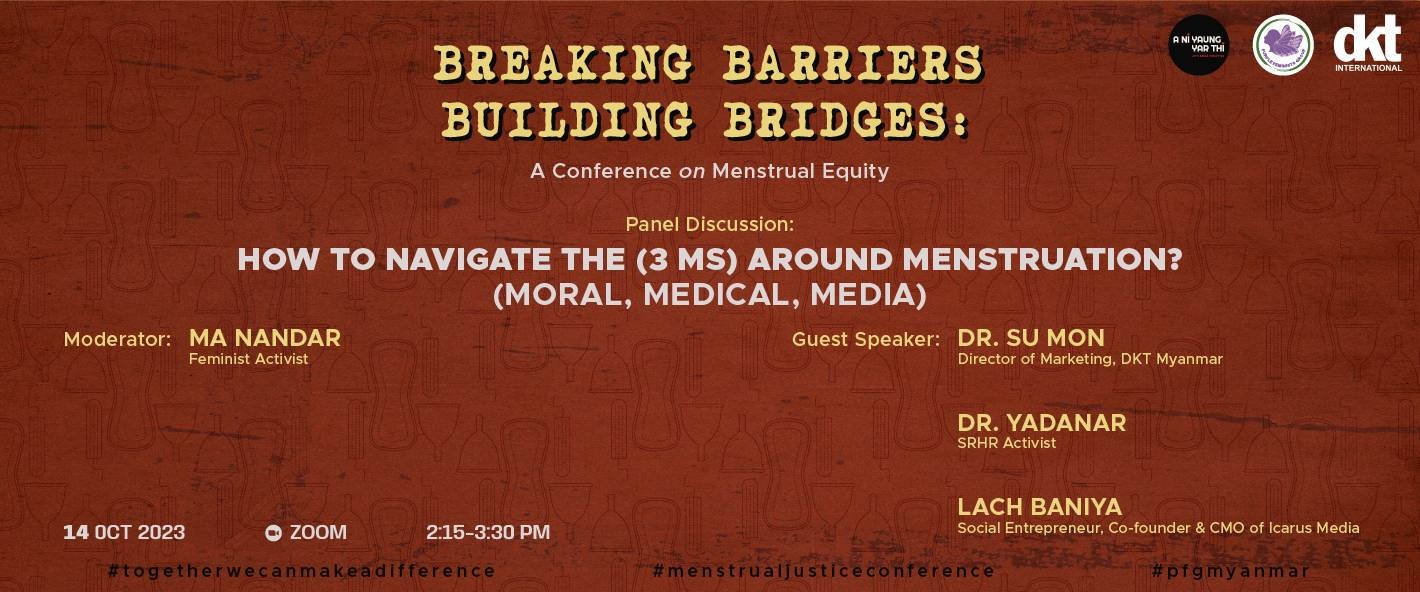 The 3Ms—Moral Messages, Medical Messages, and Media Messages—have long held sway over our perceptions of menstruation, shaping our beliefs in often subtle yet influential ways. In this era of information overload, it is imperative that we challenge and question the narratives perpetuated by these three powerful sources. This enlightening panel discussion will unravel the complex dynamics surrounding the 3Ms,  on how these messages have evolved over time and continue to shape societal attitudes toward menstruation. With the participation of three distinguished speakers, each with a unique background in medicine and media, the conversation promises to be open-minded, thought-provoking, and transformative. Together, we will explore the pros and cons of these messages, dissecting their impact on our collective understanding of menstruation. By the end of this session, attendees will be empowered to make mindful choices about which messages to believe, fostering a more informed, compassionate, and equitable discourse surrounding menstruation in our society.
Date          : Oct 14, 2023 (Saturday)
Time          : 2:15 PM – 3:30 PM (MM Time)
Venue        : Zoom Platform
Entry fees : Free event with required registration
Please secure your seat by filling out the registration form below no later than 10th Oct.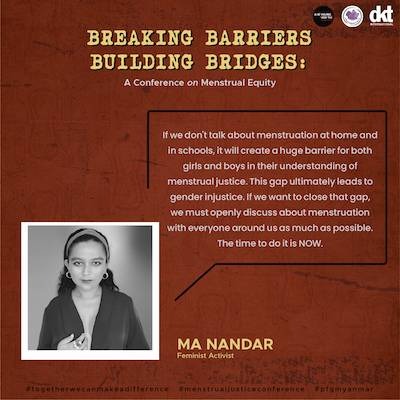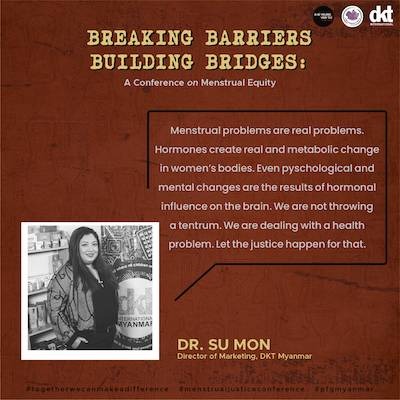 Director of Marketing,DKT Myanmar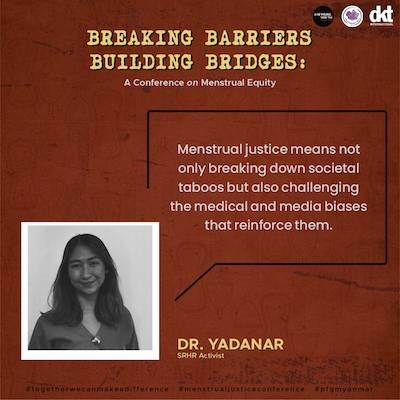 Social Entrepreneur,Co-founder & CMO of Icarus Media