GRASSROOTS ACTIVISM : HOW THE PERIOD EQUALITY NETWORK EAST AFRICA UNITES AGAINST SOCIAL AND CULTURAL INJUSTICES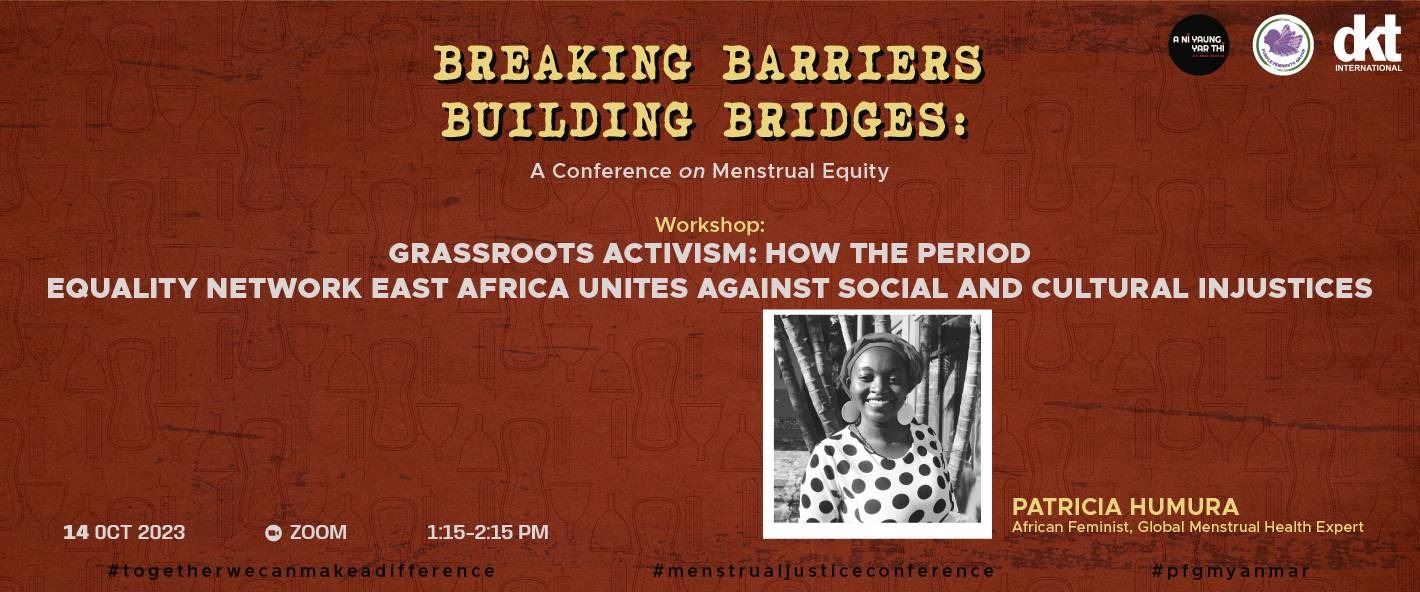 This workshop, "Grassroots Activism: How the Period Equality Network East Africa Unites Against Social and Cultural Injustices," will start with a 10-minute presentation introducing The Period Equality Network East Africa. This presentation will explore our composition, mission, and our contributions to advancing menstrual justice. Following this, there will be a 30-minute panel discussion featuring three influential local voices we have collaborated with who will discuss how they have tackled societal, cultural, and religious norms that impact menstrual equity in our region.
The remaining 20 minutes will be devoted to open dialogue, allowing for responses, comments, clarifications, and the sharing of knowledge.
Date          : Oct 14, 2023 (Saturday)
Time          : 1:15 PM – 2:15 PM (MM Time)
Venue        : Zoom Platform
Entry fees : Free event with required registration
Please secure your seat by filling out the registration form below no later than 10th Oct.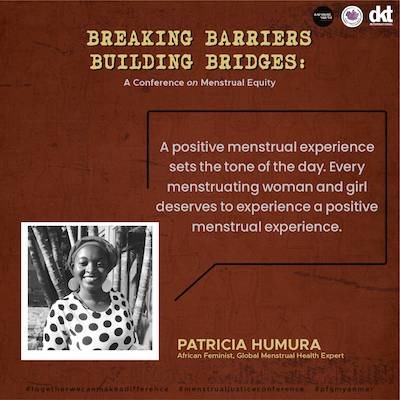 African Feminist, Global Menstrual Health Expert