Dignified Menstruation: The Gateway to Gender Equality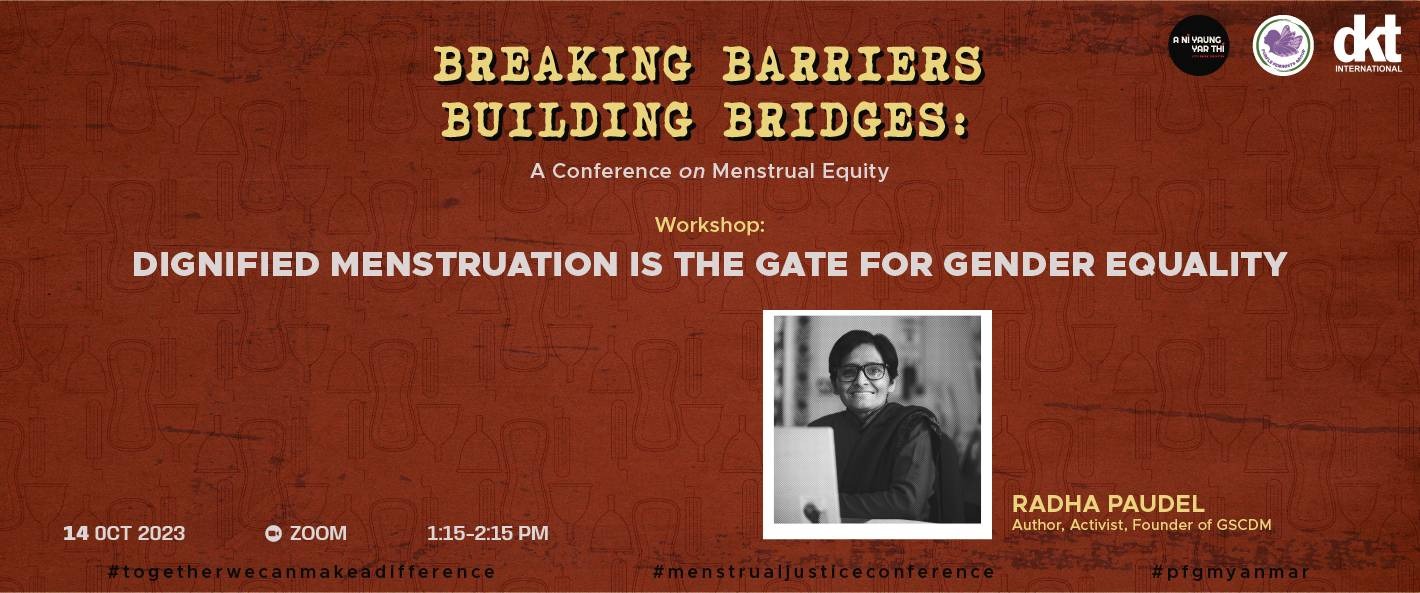 In this workshop, "Dignified Menstruation: The Gateway to Gender Equality," we will embark on a profound journey into the heart of menstrual justice and its intersection with broader gender issues.
Menstruation, a natural and universal phenomenon, has for too long been shrouded in silence, shame, and discrimination. Join me as we unveil the connections between menstrual dignity and gender equity, recognizing that menstruation is not merely a biological process but a pivotal aspect of gender identity and equality. During our time together, we will delve into the various dimensions of dignified menstruation. We'll discuss the importance of menstrual education, destigmatization, and access to safe and affordable menstrual products. Through inspiring stories and innovative solutions from around the world, we will explore how dignified menstruation can empower individuals, uplift communities, and drive societal change.
This workshop is not just for those already involved in menstrual justice activism; it's an opportunity for anyone passionate about gender equality to understand the fundamental role that dignified menstruation plays in the larger struggle for women's and gender rights. Let's come together in Myanmar and embark on a journey toward a more equitable world. By recognizing the importance of dignified menstruation, we open the gate to a brighter future where gender equality becomes a reality for all. Join me, and let's make a difference, one period at a time.
Date          : Oct 14, 2023 (Saturday)
Time          : 1:15 PM – 2:15 PM (MM Time)
Venue        : Zoom Platform
Entry fees : Free event with required registration
Please secure your seat by filling out the registration form below no later than 10th Oct.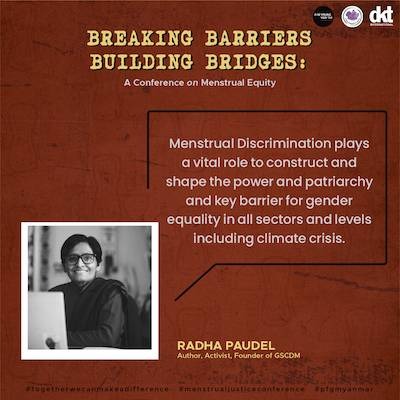 PhD, Author, Activist, Founder of GSCDM