BEAUTIFUL MINDS & THE CHALLENGES AROUND THEM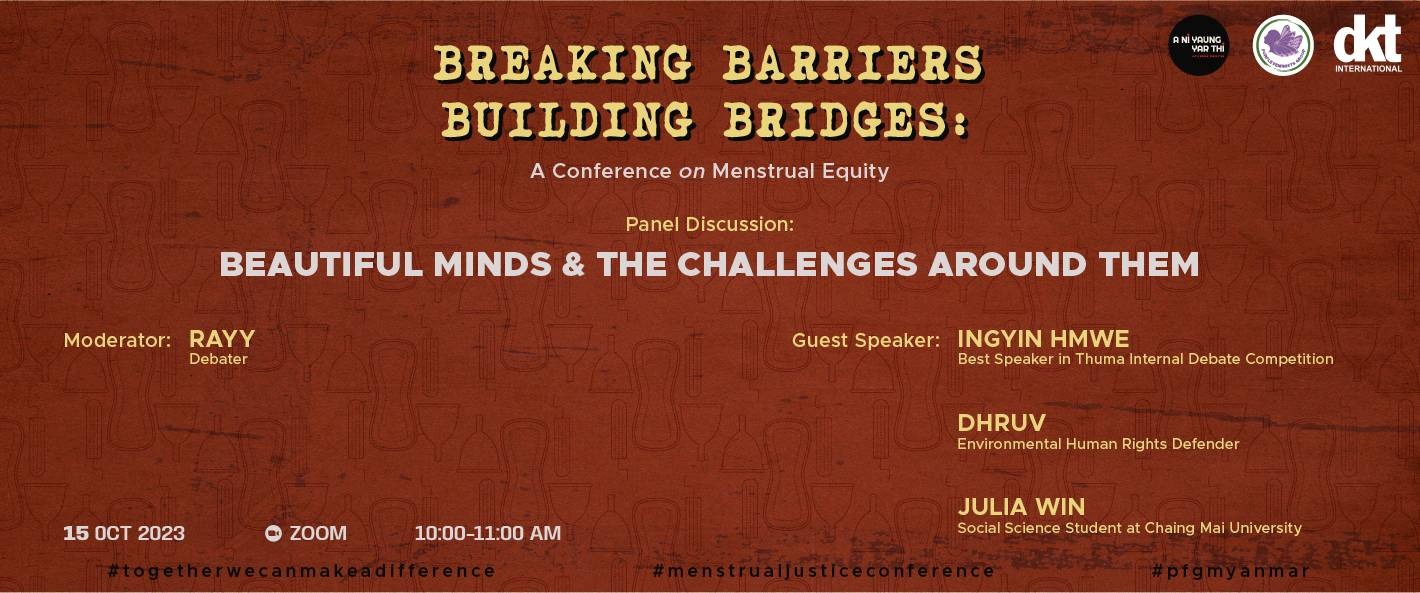 This thrilling panel discussion will be led by young people in their twenties with diverse religious backgrounds across the world who will amplify their voices through this constructive conversation driven by their enthusiasm for peacebuilding, and fostering equality to create a just world. These young people will bring up their experiences regarding menstruation in a variety of aspects including social and cultural beliefs that oppress menstruators, and the ramifications that go unnoticed in society.
Date          : Oct 15, 2023 (Sunday)
Time          : 10:00 AM – 11:00 AM (MM Time)
Venue        : Zoom Platform
Entry fees : Free event with required registration
Please secure your seat by filling out the registration form below no later than 10th Oct.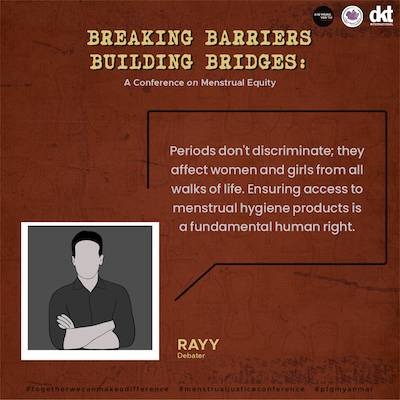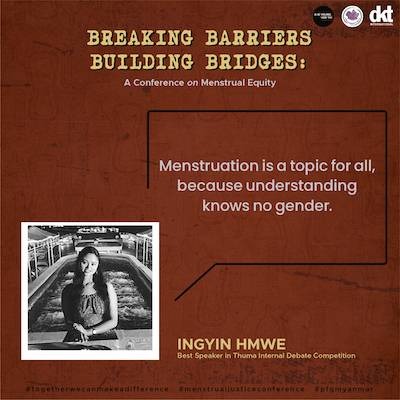 Best Speaker in Thuma Internal Debate Competition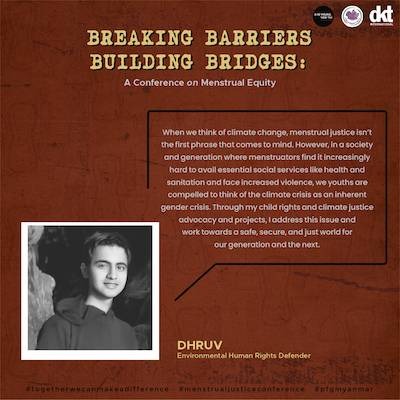 Environmental Human Rights Defender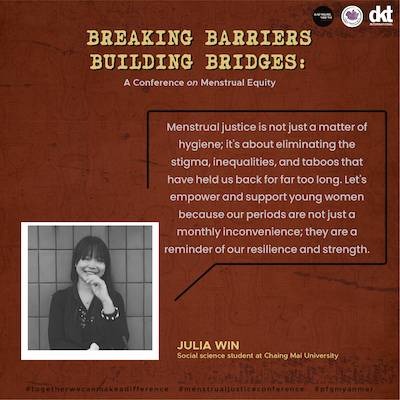 Social Science Student at Chaing Mai University